Bringing Water Security to Charitable Institutions: CSR Activities by Akash Ganga Trust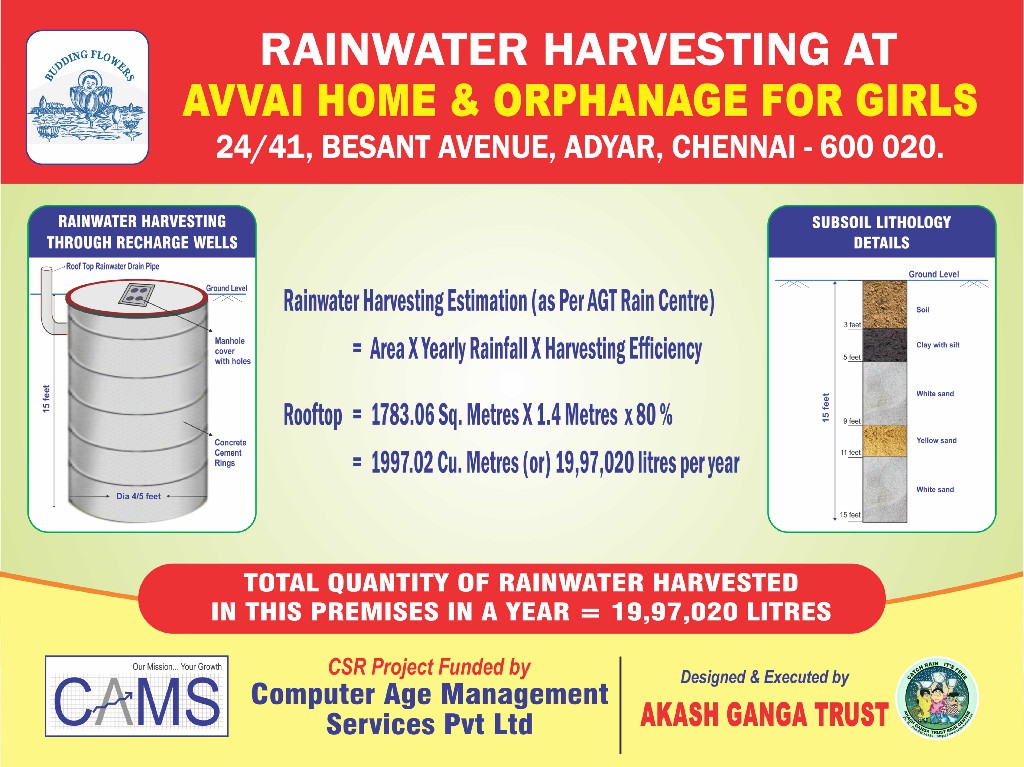 Empowering Charitable Institutions with Water Self-Sufficiency
Charitable institutions in urban areas, such as orphanages, homes for the aged, hospitals, and schools, often rely on groundwater sources due to inadequate municipal water supply, especially during summer months. This leads to the depletion of groundwater and highlights the importance of rainwater harvesting (RWH) for these institutions. However, these institutions often face financial challenges in implementing RWH systems.
Turning Dreams into Reality: A Corporate Partnership
The Akash Ganga Trust has always aimed to support these institutions by implementing RWH systems, and in December 2013, the dream became a reality when Asian Paints Ltd. approached the trust to spend its CSR funds on water-related projects. Since then, the trust and Asian Paints have implemented RWH in 30 different institutions across 41 premises, including schools, colleges, hospitals, and homes for the economically weaker sections.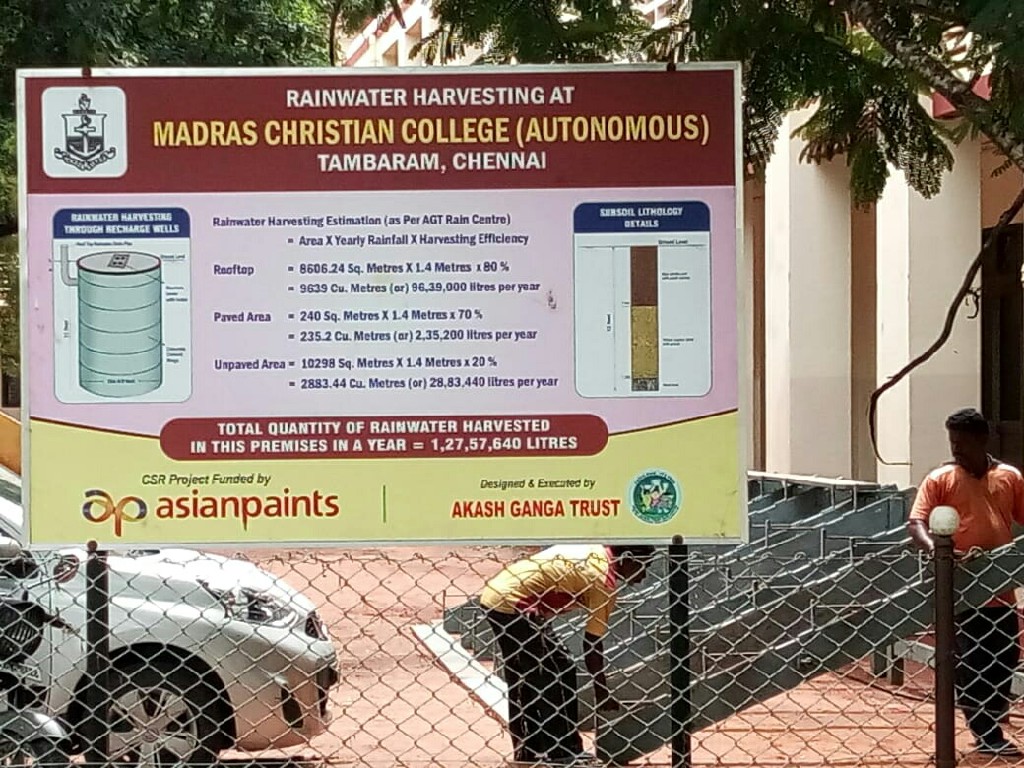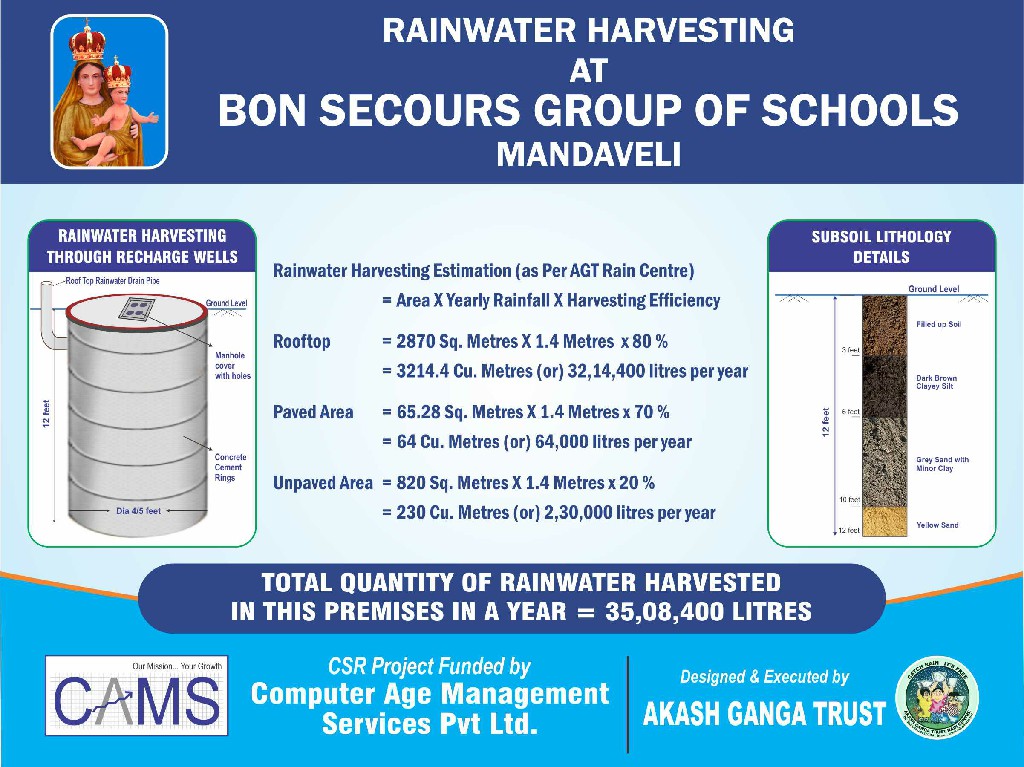 Expanding Our Reach: More Corporates Join the Cause
M/s Computer Age Management Services Pvt. Ltd. (CAMS) and M/s Crompton Greaves Consumer Electricals Ltd. have also supported RWH projects in charitable institutions with their CSR funds. Additionally, M/s Titan Company Ltd. supported RWH implementation in four institutions in 2019-20. The Trust has also carried out two projects for Rotary clubs and one for WABAG.
Building a Better Future, One Drop at a Time
Through its tireless efforts and partnerships with corporates, the Akash Ganga Trust is ensuring a secure water future for charitable institutions, which can now provide fresh water for both potable and non-potable uses for the people they serve.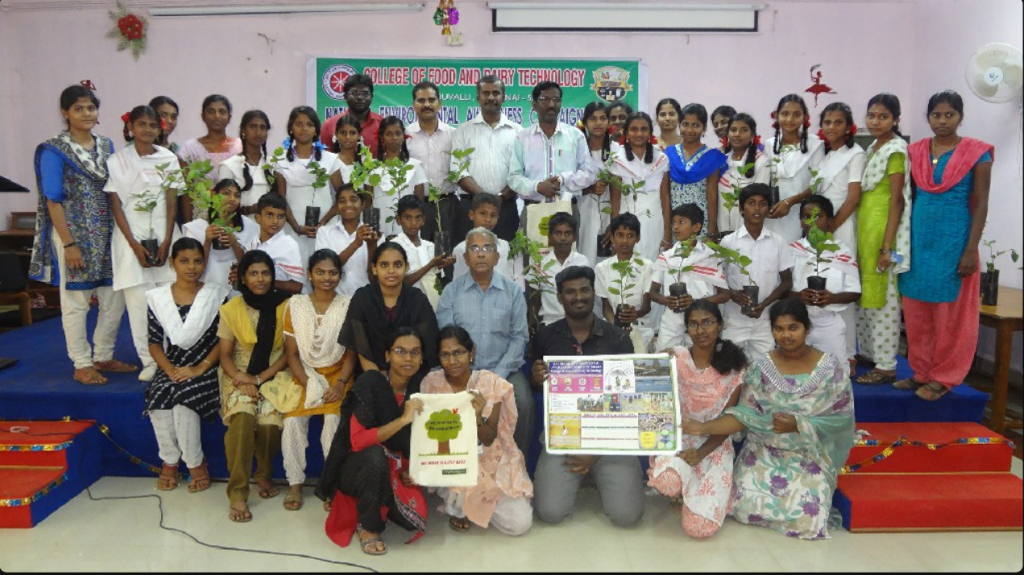 Want to install RWH system in your building? 
Get in touch with us today!
Email: sekar1479@yahoo.co.in
No: 44, III Main Road (II Cross Street), Gandhi Nagar, Adyar, Chennai - 600 020.
Mon-Sat 10:00 am - 04:00 pm (Except second and fourth Saturdays)